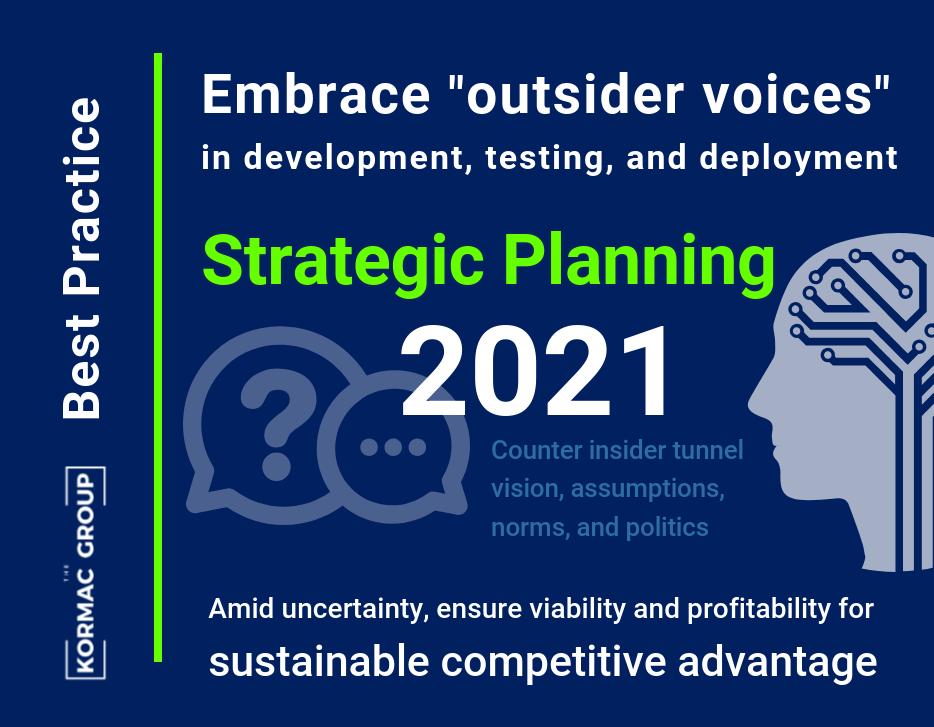 Kormac Insights
August 11, 2020
Best Practice

Embrace "outsider voices"
Regardless of how well your organization planned for 2020, this year's surprises demanded constant recalibration and innovation. As we approach the Fall planning season, continued uncertainty demands a robust process to shape 2021 strategic direction and objectives. Engaging "outsider voices" in your plan development will help your executive team avoid tunnel vision and missed opportunities shaped by internal assumptions, norms, and politics.
Kormac senior consultants are available to facilitate, guide, and inform your planning process to deliver greater certainty in an uncertain world. We are proud to be the trusted partner of industry-leading executives, helping clients thrive amidst unprecedented challenges.