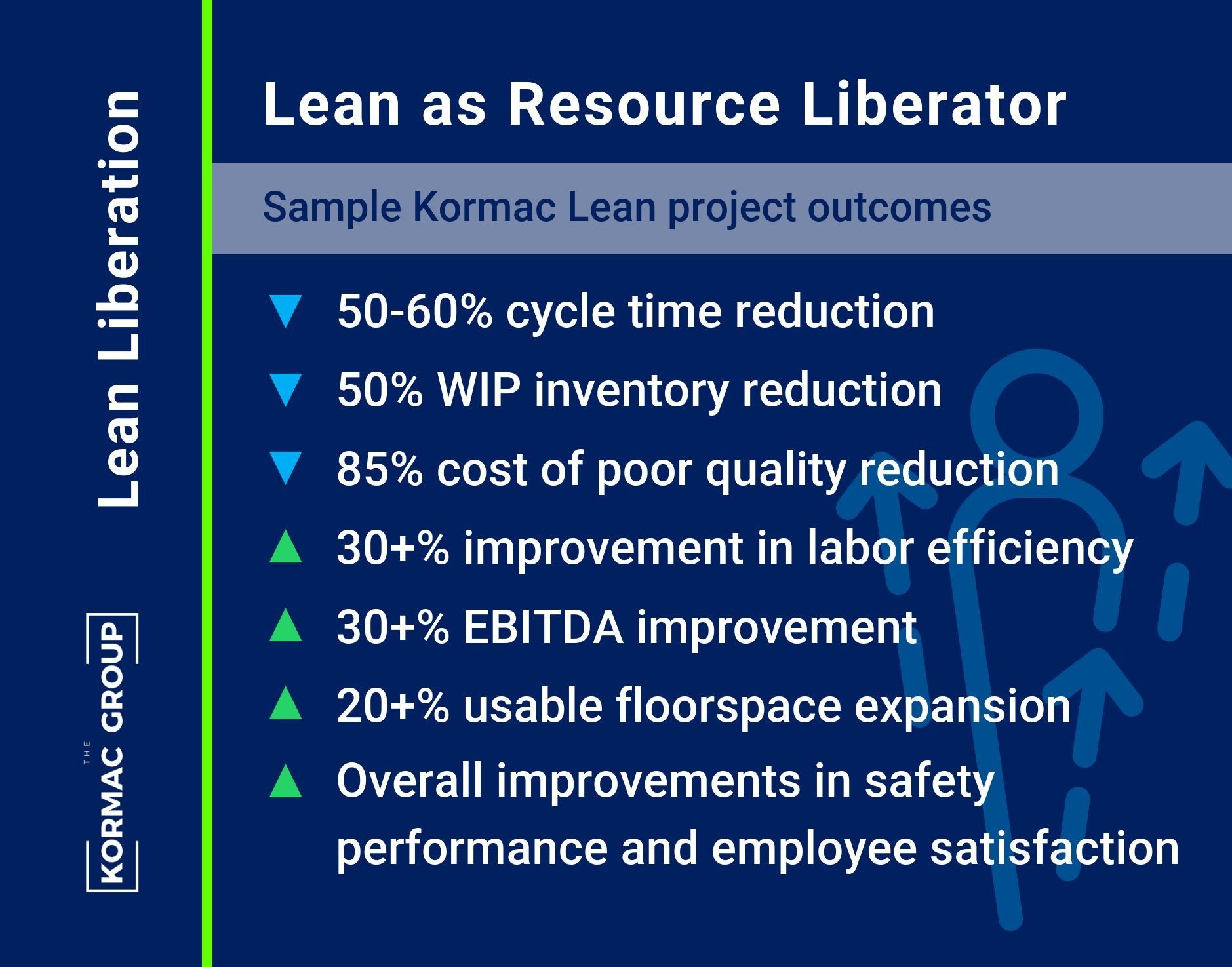 Kormac Insights
June 10, 2022
Lean Liberation

Lean as Resource Liberator
As manufacturers grapple with rising material and labor costs, we're seeing renewed interest in Lean. Kormac has decades of experience in employing Lean/Six Sigma/Kaizen methodologies to boost quality, productivity, and speed while reducing cost, backlog, and facility floor space.
We begin each Lean engagement by analyzing our client's product line performance. We conduct comprehensive physical and analytical walkthroughs of product flows to determine where the current approach impedes flow, generates waste, or extends delivery/turnaround time. Kormac collaborates with all levels of the client organization to improve yield and efficiency through design of new flow systems and strategies that manage and communicate constraints. Our secret sauce for sustainability is delivery of new cultural imperatives through Lean, 6S, Standard Work, Visual Factory, and Gemba training and implementation.
We have led Lean initiatives in a wide variety of industries, including packaging, automotive, oil and gas, capital equipment, healthcare, biotech, laboratory, defense, aerospace, mining, steel, and more. Across industries and geographies, we deliver extraordinary results.