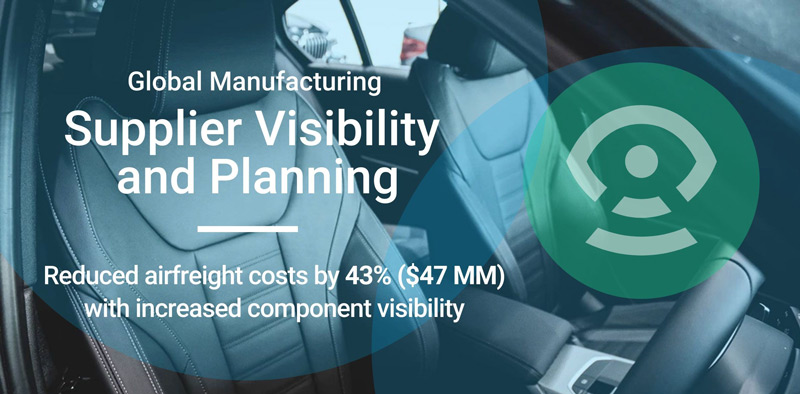 Kormac Insights
September 7, 2021
Global Manufacturing: Supplier Visibility and Planning

Reduced airfreight costs by 43% ($47 MM) with increased component visibility
Continuing our discussion of current supply shortages and bottlenecks, Kormac excels at helping clients cultivate supply visibility and reliability amidst challenging conditions. For example, a global manufacturer of vehicle seats sought to maintain 100% OTIF (On-Time and In-Full order fulfillment rate) but suffered from inadequate visibility to component suppliers' capacity at the machine and tooling levels. Delayed inbound deliveries were costing our client in excess of $110 million in avoidable airfreight costs.
Kormac assessed the scope and discipline of the client's Sales & Operations Planning (S&OP) process, then implemented an Integrated Business Planning (IBP) process. Next, we established a Long-Term Planning Control Tower to analyze and take corrective action on capacity issues on a 20-week to 18-month timeframe and an 18-month to 5-year timeframe, with special attention to capacity issues of component suppliers.
Within 6 months of implementation, our client reduced airfreight costs by 43% and saved over $47 million. Together, we enhanced operational performance and reduced shipment deviation fire-fighting.
For more details on how we helped this client enhance supply visibility and OTIF, view the case study below.