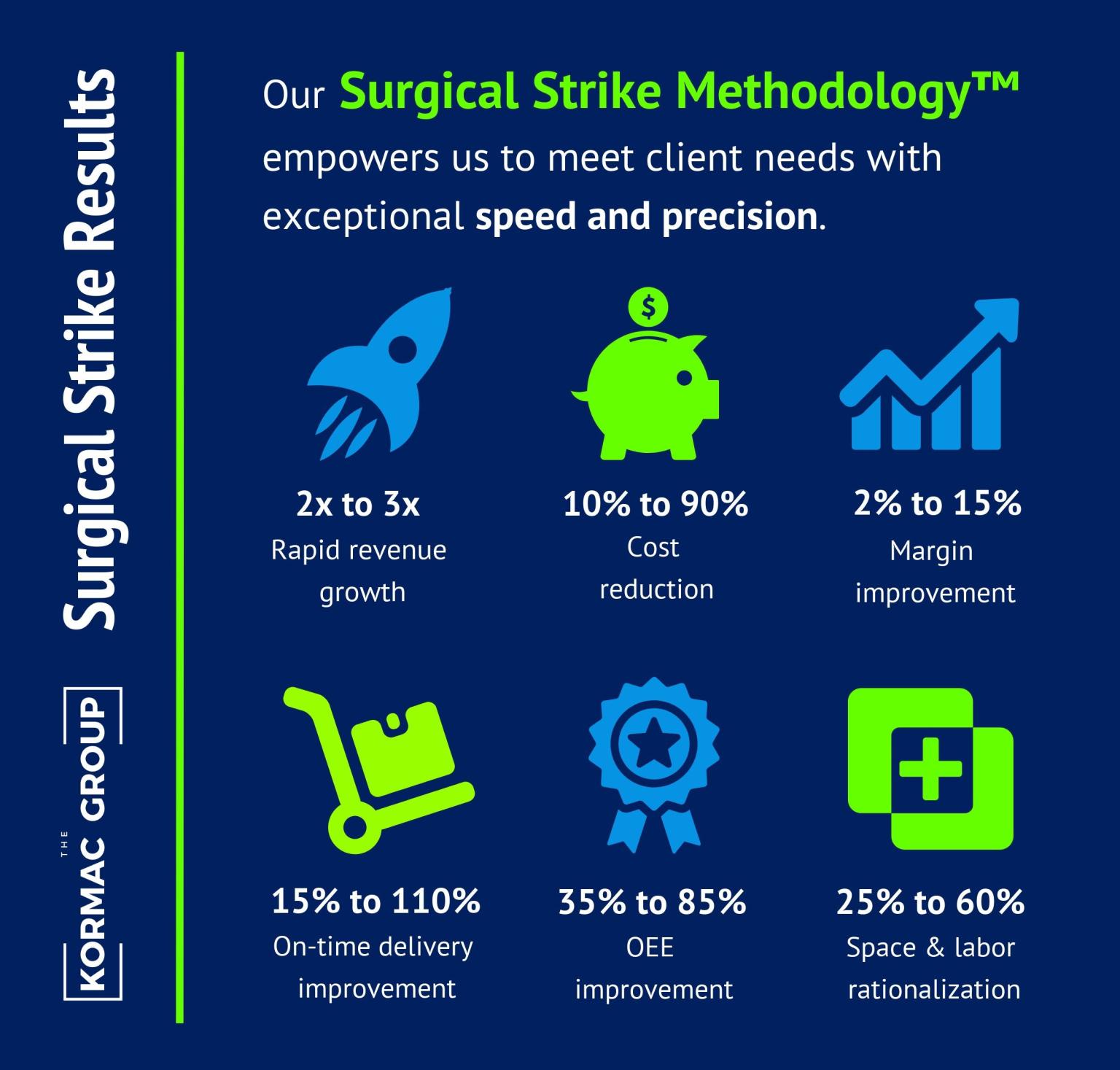 Kormac Insights
October 1, 2020
Surgical Strike Results
Sur·gi·cal [/ˈsərjək(ə)l/] adj. – characterized by extreme precision or incisiveness.
Kormac's laser-focused Surgical Strikes target specific client needs and deliver accelerated results. Clients are consistently impressed by the speed and scale of results achieved by our small teams of experts that do more with less.
For detailed case studies describing the rapid transformations and sustainable results we've achieved in partnership with our clients, please visit our results.